February is the month of Love or at least that's how we think whenever we think of February. So, when I saw the
Favorites Giveaway Hop
up in
Stuck In Books
blogs, I had to enter. Anyway, I haven't made a giveaway in a long while, so why not in Valentine's Day?
As you can see, the theme is to giveaway a favorite book. I chose
Lola & the Boy Next Door
. It's the perfect match! Its contemporary, it has romance and is one of my many favorites, so win win win.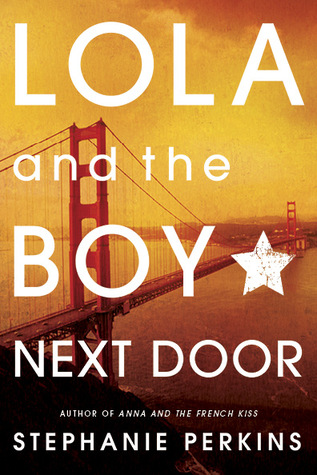 by: Stephanie Perkins
Lola Nolan is a budding costume designer, and for her, the more outrageous, sparkly, and fun the outfit, the better. And everything is pretty perfect in her life (right down to her hot rocker boyfriend) until the Bell twins, Calliope and Cricket, return to the neighborhood. When Cricket, a gifted inventor, steps out from his twin sister's shadow and back into Lola's life, she must finally reconcile a lifetime of feelings for the boy next door.
Lola is the second book in a trilogy, but I assure you that it doesn't matter if you read this one before the first. I really loved these books, but definitely
this
book is my favorite. You can read my review
here
.