"Waiting On" Wednesday is a weekly event, hosted by Breaking the Spine, that spotlights upcoming releases that we're eagerly anticipating.
ITS MY FIRST POST! I have never done this meme, but always like to, so hopefully this year I will do more than a couple of them. I will try to post the most nearby book to be release that I'm (not) so patiently waiting for and if I don't post anything a week, well, there wasn't anything cool for me that week. But there may be a case that I post more than one book, I never know. This week's pre-publication "can't-wait-to-read" selection is: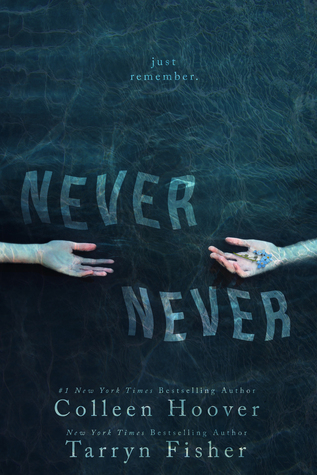 by: Colleen Hoover & Tarryn Fisher
Best friends since they could walk.
In love since the age of fourteen.
Complete strangers since this morning.
He'll do anything to remember.
She'll do anything to forget.
I'm (not) so patiently waiting for this book to come out from the moment they announced this beaty. I have never read a book of these authors, but some books of them are being in my TBR list for a while and what would be better that pop that cherry by reading a book by both of them? I'm sure I'm going to love it and that blur can make anoyone pick some kind of interest. Which book are you waiting on?