Teaser Tuesdays is a weekly bookish meme, hosted by MizB of Should Be Reading. Anyone can play along! Just do the following: grab your current read; open to a random page; share two "teaser" sentences from somewhere on that page; BE CAREFUL NOT TO INCLUDE SPOILERS! (make sure that what you share doesn't give too much away! You don't want to ruin the book for others!); and share the title & author, too, so that other people can add the book to their TBR lists if they like your teasers.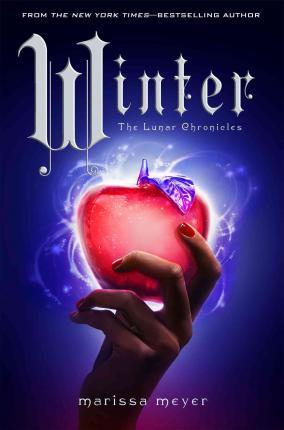 (The Lunar Chronicles #4)
by: Marissa Meyer
Princess Winter is admired by the Lunar people for her grace and kindness, and despite the scars that mar her face, her beauty is said to be even more breathtaking than that of her stepmother, Queen Levana.
Winter despises her stepmother, and knows Levana won't approve of her feelings for her childhood friend—the handsome palace guard, Jacin. But Winter isn't as weak as Levana believes her to be and she's been undermining her stepmother's wishes for years. Together with the cyborg mechanic, Cinder, and her allies, Winter might even have the power to launch a revolution and win a war that's been raging for far too long.
Can Cinder, Scarlet, Cress, and Winter defeat Levana and find their happily ever afters?
my teaser
Kai turned to face Wolf last. He lifted his chin and adjusted his fine shirt. "All right, I'm ready when you--"
The punch hit Kai square in the cheek, knocking him back into Cinder. Everyone gasped. Iko jerked upward with a surprised cry as Kai pressed a hand against his face.
"Sorry," said Wolf, cringing with guilt. "It's better when you don't see it coming."
"I somehow doubt that," said Kai, his words slurred.
*sighs* The last book of the Lunar Chronicles. Even though is making laugh like a loon sometimes, is still bittersweet to read it. I want to read it, but don't want to finish it, you know. Anyways, that's my teaser (which I haven't made one in LONG time) and I hope everyone has a chance to read this series because they are fucking good.