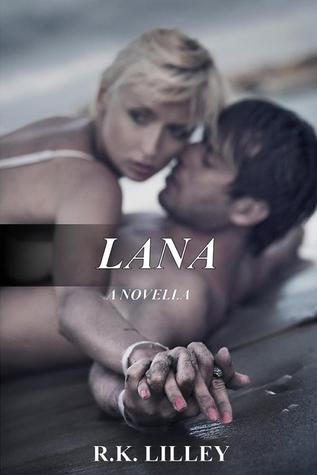 Lana
by: RK Lilley
★★★★★
Lana can't remember a time when she wasn't hopelessly in love with Akira. Even knowing that he viewed her as a kid sister had never helped to dampen her feelings. One night together only made it worse. After seducing Akira, it became apparent that their love affair was hopelessly one-sided, and heartbroken, Lana fled her beloved island paradise.
Eight years later, Lana finally returns home, planning to stay briefly, and only for business, but her plans go quickly awry when she runs into the man she could never get over.
my thoughts
This is a very short read... I wanted so much more. Akira is such a wonderful man. And Hawaii is so beautiful. I told you, in past reviews, that RK Lilley words were becoming better and better and now, Lana did it for me. I love it!
From the series Up in the Air, Lana always intrigued me. I wanted to know more about her and about Akira. Like WTF happened and everything. And reading this book, which was beautiful, still had some flaws. It was too fast and rushed for me. Lana arrived to Maui, and bam, Akira shows up. Heated things happened, hurtful things happaned, even a fight between bitches (Lana won!) and then, they were marrying each other. BAM, the end of the book. I WANTED MORE. Akira was so lovely that I wanted more of that mountain of a man. I wanted to see a glimpse in their future (which I'm sure I'll see if I continue reading RK Lilley books). Everything was so lovely! *swoons*
So... I already read Up in the Air trilogy and Lana, what is left is Tristan & Danika. And then the biggest epilogue (or what I think it is) Mr. Beautiful. But I know I will suffer with the star-cross lovers of T&D. Their story is to cry for hours, for what I have hear. Anyways, I'm still think that eventhough you shouldn't read this books, read them. They have happy endings (like at the very end), and that counts for something.