The Friday 56
hosted by
Freda's Voice
Rules:
*Grab a book, any book.
*Turn to page 56 or 56% in your eReader
(
If you have to improvise, that's ok.
)
*Find any sentence, (or few, just don't spoil it).
*Post it.
*Add your (url) post below in Linky in
Freda's Voice
blog
. Add the post url, not your blog url.
*It's that simple.
It's one of my firsts times doing this! And I will try do it as often as I can. Enjoy my snippet of:
Twisted, by Emma Chase
.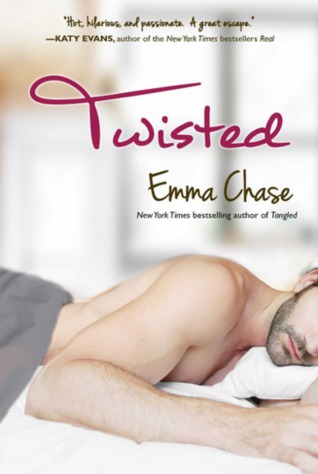 He hands me the Robinson folder. "Okay. Your investment strategies got them all quivery. They're wet and spread-ea-gled, just waiting for you to nail them."
His imagery is slighty disturbing.
"That's gross, Drew."
He's unperturbed. "You say tomato, I say tomahto." Then he kisses me quickly. "Go get'em, killer."
He walks away and I head into the conference room to seal the deal.
That's
my
page 56! I'm having trouble to read this book, but I'm getting there. The first book was so much better, because it was in his POV and it made me laugh more than hers. What are you reading?